---
November 2012 - Cookies!
27. 11. 2012
Making cookies a month before Christmas is not as good an idea as it seems and it had quite demotivated me that I would have to bake in a couple of weeks again. However, it has provided me with the chance to go through a few recipes and probably incorporate them into my Christmas cooking.
First, I made a variation of Seven Layer Cookies from Jen. I had planned on making them for about three weeks before actually creating them. Also, I do not like coconut in many recipes, so I just omitted it.
200 g salted pretzel sticks
100 g melted butter
1 can sweetened condensed milk (about 375 grams)
70 g almond slices
100 g white chocolate, chopped
100 g dark chocolate, chopped
First, I crushed the pretzel sticks and mixed them with melted butter.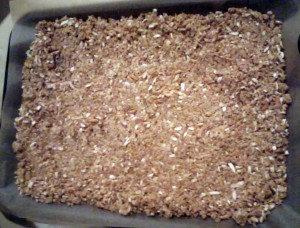 I pressed the base into a baking pan. I used the bottom of a glass to create a really flat and packed layer.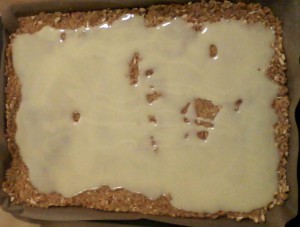 Next, I poured a whole can of sweetened condensed milk over the base. I had to use a rubber spatula to distribute the milk all over the base.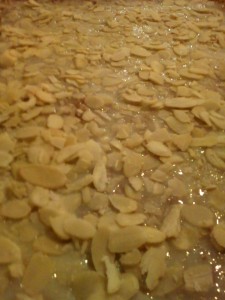 I sprinkled almond slices on the base.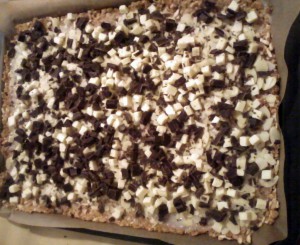 And chopped dark and white chocolate.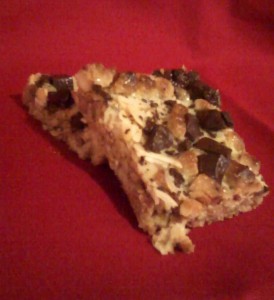 This is how they turned out: chewy, salty sweet with a nice crunch from the almond slices and lots of chocolate. I also loved how easy they were to make and am totally planning on making them again!
The next cookies that I made were Peta's Foaming Cookies, mainly because I needed to make another recipe and I had all the ingredients in my pantry.
1 1/2 cup sugar
1/2 cup milk
4 cups flour
225 grams softened butter/margarine (I used a mixture of these two)
1 teaspoon soda
2 tablespoons hot water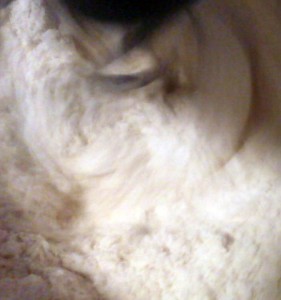 First, I mixed the butter with flour.
Next, I heated the milk with sugar and let the sugar dissolve in the milk.
After that, I let soda dissolve in the water.
I basically mixed everything together. The dough was rather soft but I was not worried since the recipe said that it will get better as it cools down.

I took half of the dough, formed a log, covered it with a cling film and put it into the fridge.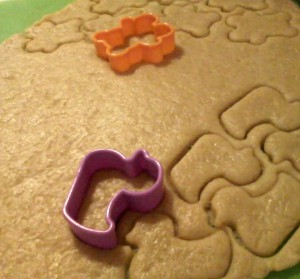 I rolled the other half to 5 mm thick and cut out little duckies and teddy bears. I baked them at 180 °C for about 10 minutes, they were golden-brown. My brother got all of these for a snack :-)
After about 4 hours, I took the log out of the fridge.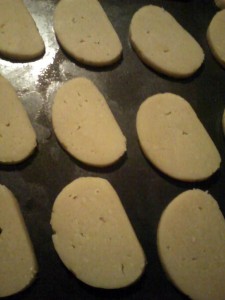 I sliced it into 5 mm thick slices and baked at 180 °C for about 10 minutes.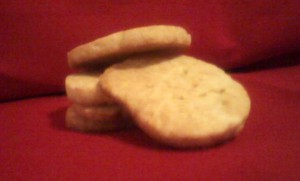 This is how they turned out. I liked the idea of using only a few pantry ingredients to create cookies. However, the basic recipe missed something: flavour. They were plain sweet, nothing else. I also like the idea of them not being very crunchy. I think the basic recipe is quite good (as in "foolproof"), but clearly it needs some additions - spices, chocolate, vanilla perhaps.
And I didn't notice any foaming...